The Beautiful Corfu Island In Ionian, Greece
Your easy guide to the best holiday in Corfu Island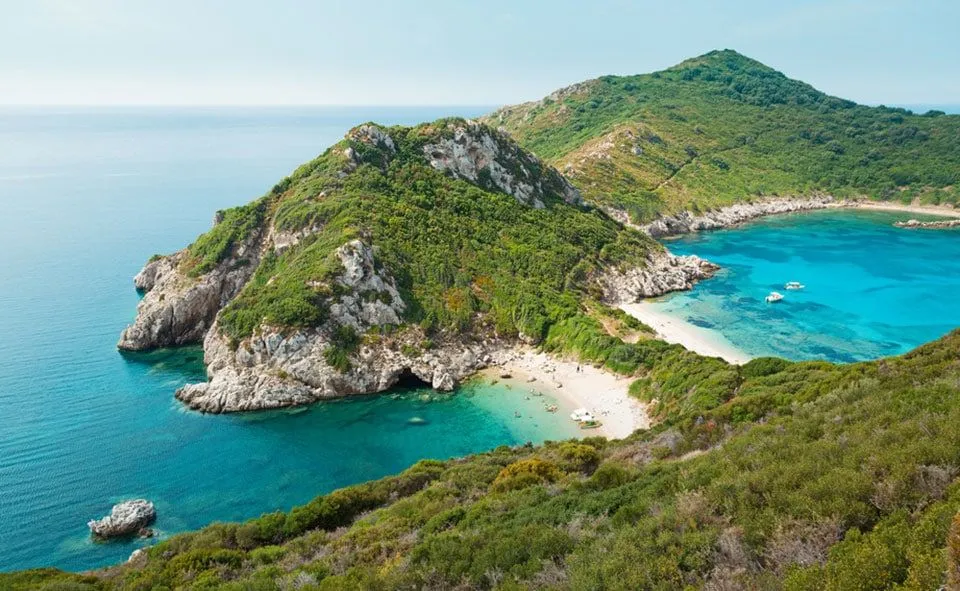 The island of Corfu, in Greece belongs to the group of the Ionian Islands. Corfu is a place with a long history and rich tradition. The island has many wonderful sights. Many conquerors arrived at the island through centuries, including British and Italians, leaving an evident mark on the local culture. The first governor of modern Greece, Ioannis Kapodistrias, was also born in Corfu.
[toc]
The Old Town is a gem for sightseeing, with the two Venetian fortresses, the interesting museums, Spianada Square and Liston Street, the wonderful paved street that is a copy of Rue de Rivoli in Paris.
Beaches
******

Issos Beach: Issos Beach is a beautiful beach located at the southern side of Corfu. The endless seashore with the unique sand dunes and the crystalline waters offers an ideal destination for families. The rich flora divides the shore from the most important wetland of Corfu, the Korission Lake.
Agni Beach: The petite bay consists of shiny pebbles and a few patches of sand. There are three decent taverns in the region. Wild vegetation and pebbles encircle the beach. The bay has jetties that have been built with the primary motive of offering anchor to the boats that leave from here. The beach slopes profoundly into the sea and there are numerous jagged submerged rocks challenging children to discover them. Sunbeds are provided by the taverns.
Paleokastritsa Beach: The main beach of Paleokastritsa is quite small but well – known for its cold waters and delightful environment. It is considered as one of the best beaches in the Greek islands. It is surrounded by many bars and taverns and thus it is rarely quiet during the day. The area offers an excellent view of the sea.
Sightseeing
*****

Old Fortress: The magnificent Old Fortress lies on a small, rocky peninsula, on the east side of the old town. Built by the Venetians in 1546 on the site of an older castle, it is accessed off the Esplanade via a bridge that spans a moat, the famous contrafossa, measuring 15 meters deep and up to 40 meters wide. Inside the fortress is a small church, in the style of a Doric temple, built by the British in the 19th century.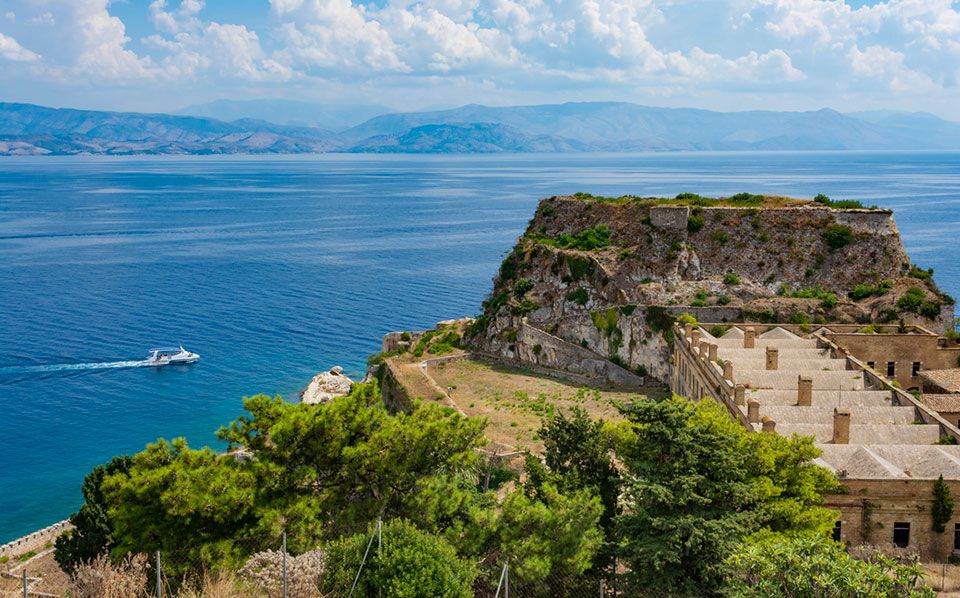 Pontikonisi: South of the center, off the southern tip of Kanoni, two small islets rise from the sea. On the nearer one, reached via a causeway, is the small 17th-century Monastery of Vlakherna, and beyond this is Mouse Island (Pontikonisi), crowned by a whitewashed Byzantine chapel and a cluster of cypress trees. A peaceful escape from the crowds, Pontikonisi is often featured on picture postcards. To get there, catch a boat from Kanoni harbor.
Author: Antonia Maria Markou
Source: ceoworld.biz