Corfu Tours
¯¯¯¯¯¯¯¯¯¯¯¯¯¯¯¯¯¯¯¯¯¯
Explore and experience Corfu through the eyes of a local private guide! Browse our tour 'suggestions'
Corfu , the wooded isle of the Phaeacians, Odysseeus' last stop on his long journey home to Ithaca, is the best known of the Ionian islands.
It owes its sophistication and charm to the meshing of the different civilisations that have occupied the island and to the natural beauty with which it is so abundantly endowed.
On this cosmopolitan island, you'll be able to combine relaxation with good times and a full nightlife, for Corfu is an international tourist center, which can satisfy the demands of the most difficult visitor.
Book a private Corfu tour and explore this beutiful island with the help of a local guide.
The capital of the island is also called Corfu (Kerkyra). It is built on a promontory that projects into the sea and is separated into a northern and a southern section. East of the northern part lies the Old Fortress, cut off from the town by a moat. For centuries all the popular of Corfu lived within this citadel, which was founded by the Byzantines but greatly expanded and strengthened by the Venetians.
The town of Corfu is made up of completely dissimilar elements, left over from different civilisations. It presents an enchanting picture with its broad streets and spacious squares, the popular Spianada – the town "green" – contrasting with its narrow back alleys paved with blocks of stone (known as "Kantounia"), houses with a strong Italian influence, the famous Liston, a French arcade, traditional Georgian mansions, a Byzantine church, Venetian monuments, balconies with wrought iron railings and window grilles..
Browse our tour suggestions
Corfu Tours
Day Cruise to Paxi Islands & Blue CavesExperience a truly enchanting full-day cruise that will...
Trips to Mainland
Parga - Acheron River Pass with local ferry to the Greek mainland and drive the small town of...
Trips to Mainland
Vergina Vergina, is a modern village, and following the discovery the site was identified as...
Trips to Mainland
Ioannina Ioannina is one of Northern Greece's most atmospheric cities. It is set on the western...
Trips to Mainland
Monodentri - Kipoi - Vitsa Zagori is an unspoilt nature in the Greek mainland. Forty eight...
Trips to Mainland
Aristi - Papingko - Voidomatis river Take a trip to the mainland to visit the traditional village...
Trips to Mainland
Meteora A trip to Meteora offers the unique experience of nature's grandeur in conjunction with...
Boat & Yacht Rentals
Boat Trips
Embark on an unforgettable holiday experience in Corfu with Paleokastritsa Boat Rentals...
Boat Trips
Boat trips on traditional wooden boats It is a full day boat trip to the East coastline of the...
Boat Trips
Boat trips on traditional wooden boats It is a full day boat trip to the East coastline of the...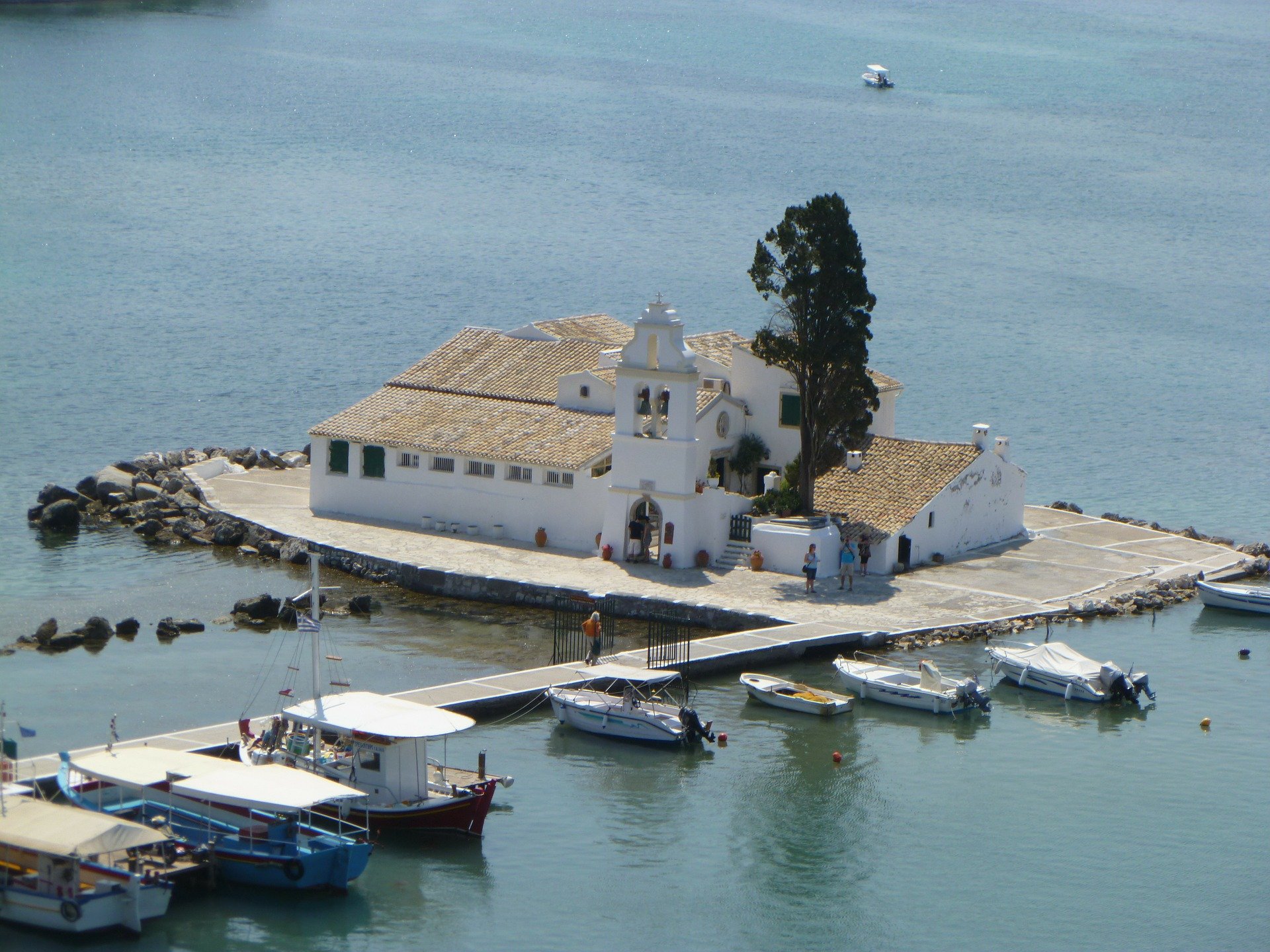 Coach Tours
Corfu Tour Our trip begins in the morning in a luxurious bus waiting for you outside your hotel....
Coach Tours
Meteora Travel with us and see Meteora, which is included on the UNESCO World Heritage List and it...