9 Great Tips for Renting a Car in Corfu
Your easy guide to the best holiday in Corfu Island
The island of Corfu is beautiful to visit and renting a car in Corfu is one of the best ways to see as much as possible. We highly recommend renting a car in Corfu to have the freedom to explore at your own pace and discover everything the Corfu Island has to offer.
[toc]
With its amazing sightseeings, beautiful beaches, dramatic coastline and James Bond's or the Durrells filming locations there is lots to see and do across the island.
Driving around the island is safe and easy and we highly recommend renting a car in Corfu. Here are our tips for renting a car in Corfu to help you on your journey!
Tips for Renting a Car in Corfu
Overall, driving in Corfu is very safe. We encountered good, albeit narrow, roads and a mostly high standard of driving.
Why Rent a Car in Corfu?
Corfu is packed full of interesting sights and there are lots of interesting things to do all around the island.
Renting a car in Corfu is one of the best ways to explore. While Corfiot buses are a good alternative, a rental car allows easy access to the more remote sights: you can manage to visit all the James Bond's and the Durrell's filming locations in Corfu, to visit the UNESCO world heritage Sites in Old Corfu Town and have fun exploring the island of Corfu.
You will love having a rental car to explore. It allows you to travel at your own pace, visit off the beaten track sights and generally make the most of your time in Corfu.
1. Booking your rental car
Renting a car in Corfu can be relatively cheap. We recommend using our own car booking system to reserve your car. We have the best selection and prices you can get – click here to book now!
Book your car now with us, where you will find the best rental car prices.
Renting a car in Corfu tip: The biggest benefit of having a rental car in Corfu is that you can visit the off the beaten track sights and stay in hotels away from the crowds. This also allows you to save money as generally hotels in urban areas are more expensive as tourists can't travel too far from them without a car.
Click here for the best rental car prices
2. Choosing a rental car
In Corfu, the smaller the car the better. There are many narrow roads and tight spaces to navigate and you will find life easier with a smaller car!
3. Renting Eligibility
Most rental companies require drivers to be at least 21 and to have held their license for more than one year. Some companies impose a surcharge for renters aged under 25.
Check out our terms & conditions
4. Speed Limits
In Corfu, the general speed limits are 50km/h for urban areas and 60 - 80km/h on the open road. Other speed limits are marked by road signs along the route.
Renting a car in Corfu tip: these speed limits apply as at the time of publishing this article. Be sure to double check the speed limits when you travel.
5. Standard of roads
The major roads are generally in good condition. Some smaller roads have potholes and can be a bumpy ride.
There were frequent signs approaching major turns and villages.
6. Car Parking
Parking spots can be hard to come by in the busy areas of Corfu, especially in peak tourist season. Avoid parking where there are yellow road markings.
Check the parking signs to make sure it is ok to park. There are many parking areas close to Corfu Town.
7. Traffic
You are much more likely to experience congestion in Corfu Town where traffic can be heavy. This is especially so on weekdays at peak commuting times in the city and other major villages. It can also be heavy around villages and beaches on weekends.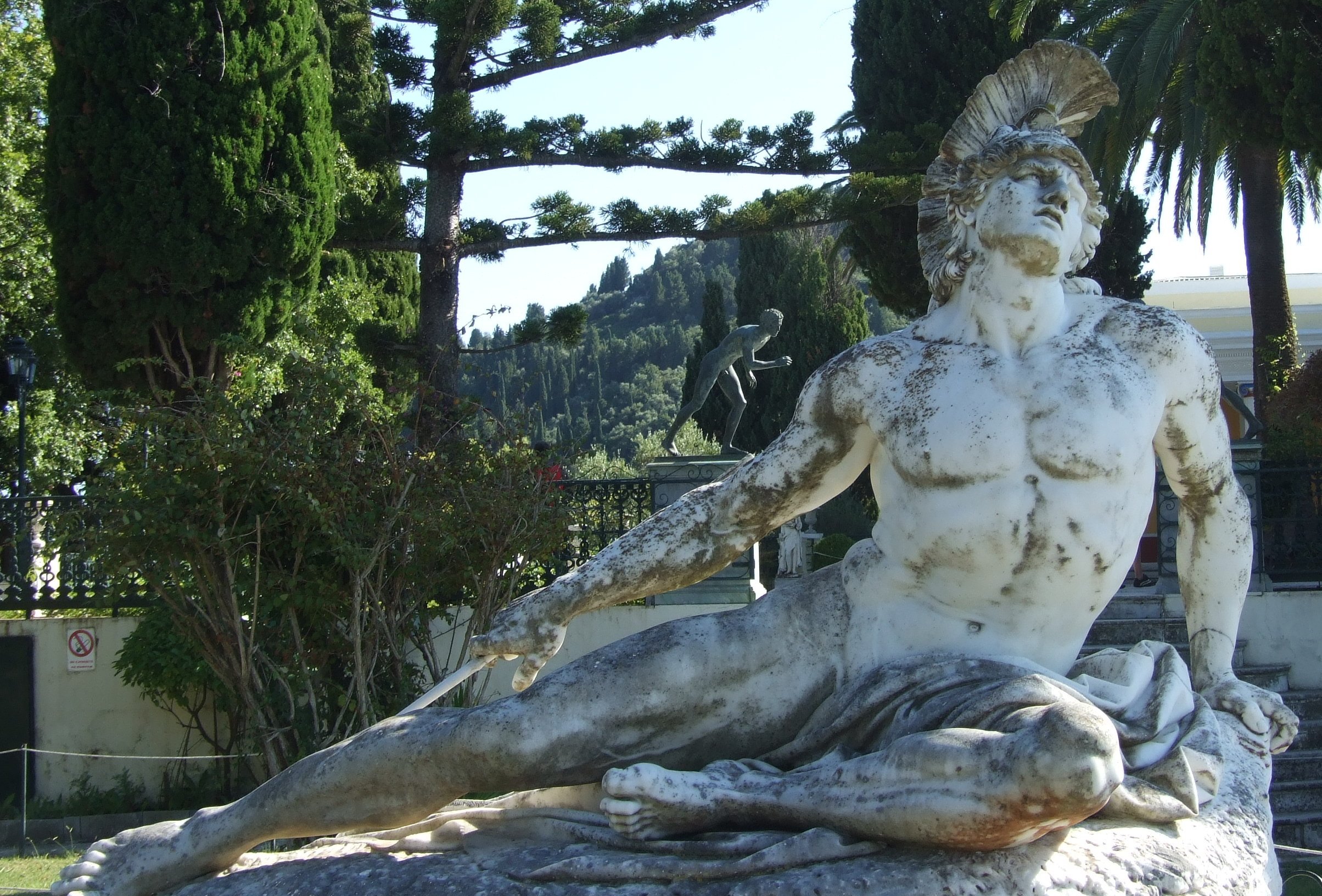 8. Fuel
There are lots of modern fuel stations and most accept credit cards. During the day, many stations have pump attendants who will fill the car for you.
9. Navigation
Google Maps work perfectly well and the app will navigate you well during your time in Corfu.